Powerpop — No Lie.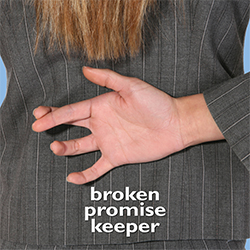 Broken Promise Keeper
is all about powerpop.
Powerpop — you know, music that combines the power of basic rock and roll with pop smarts in the form of catchy hooks, clever lyrics, and vocal harmonies. Music that makes you want to sing along, drive a little faster, and play that song again but a little louder.
All of BPK's songs are all built on a solid foundation of melodic bass and driving drums and feature a pumped-up mix of crunchy and jangly guitars, keyboards, and vocals.
BPK's tunes have gotten the attention of those who follow the genre, and several of his albums were ranked among the best powerpop releases of the year by a number of critics.
Thanks to a combination of lyrical humor, enthusiastic delivery, and clear love of powerpop, BPK delivers something that's both new and familiar. He mixes influences from the 60s British Invasion (the Beatles, the Who, and the Kinks) and the 80s Southern Janglepop era (REM, Let's Active, and the dB's) and hey maybe even a little of 2020's sounds to create some new toe-tappers.
Take a listen for yourself; you can stream all of BPK's music for free. And if you like what you hear, you can download songs or albums from iTunes, eMusic, and the rest.
If you want a old-fashioned, hard-copy CD, you can pick them up from Ray at Kool Kat Musik, the best online source of powerpop and alt-country around.